Puffin Express
Go-ORKNEY
Based in INVERNESS, Highlands of Scotland

I am an experienced, knowledgeable, entertaining tour guide with particular expertise in the north of Scotland and Orkney; Iceland; and north-east Poland.
Scotland: I am currently not offering any tours in my own vehicle out of Inverness but am available as a step-on guide.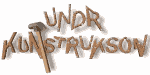 I have also run a very special wildlife tour to Poland most winters since 1985. Watch here for news of future trips.

---
I cover most aspects of Scotland. I have particular interest and expertise in:
wildlife - birds, mammals, wild flowers;
archeology/prehistory;
land use.
I also cover (i.a.) political and social history; basic geology; and daily life in contemporary Scotland.
I am happy to lead moderate walks (up to 10 miles/1,000' of ascent; 16km/330 metres).
Fees - step-on guide: for guidance on level of fees I charge as a step-on guide, see this page on the Highlands of Scotland Tour Guides Association website. (NB - I am no longer a member of HOSTGA.) Fluent English, workmanlike French. Some Dutch, Latin (!), Kiswahili, Polish.
When speaking English to those who are not native speakers of the language, I speak slowly, separating my words.
I carry comprehensive liability insurance.
For more information on my background see this page, and my FaceBook page - click on icon to right.
Sinclair Dunnett
July 2019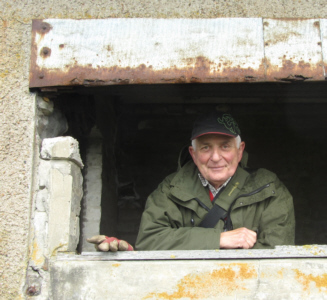 Sinclair Dunnett in a WW2 lookout on north
Moray Firth Coast, during path work for
John o'Groats Coastal Trail
Photo courtesy Lynn Anderson